Quartz Countertops from All Quality Marble & Granite are made using high-quality materials, making your kitchen countertops beautiful and long-lasting. Quartz countertops are also impermeable, meaning that they will not promote the growth of bacteria and mold. This makes them perfect for kitchen and bathroom countertops since it guarantees overall cleanliness.
We are a top-notch quartz countertop fabricator and installer, with our operations based in Orlando.  Our high-quality craftsmanship ensures that each customer is at ease, knowing that he will get nothing but uncompromised quality in quartz countertops in Orlando. In Orlando, we offer factory-direct prices on quality marble, granite, and quartz countertops.
We offer exclusive countertops colors and designs to suit the needs and desires of the customer. We have total faith in the durability of our Orlando Quartz countertops and our precise fabrication services, such that we offer a lifetime warranty on all quartz installations.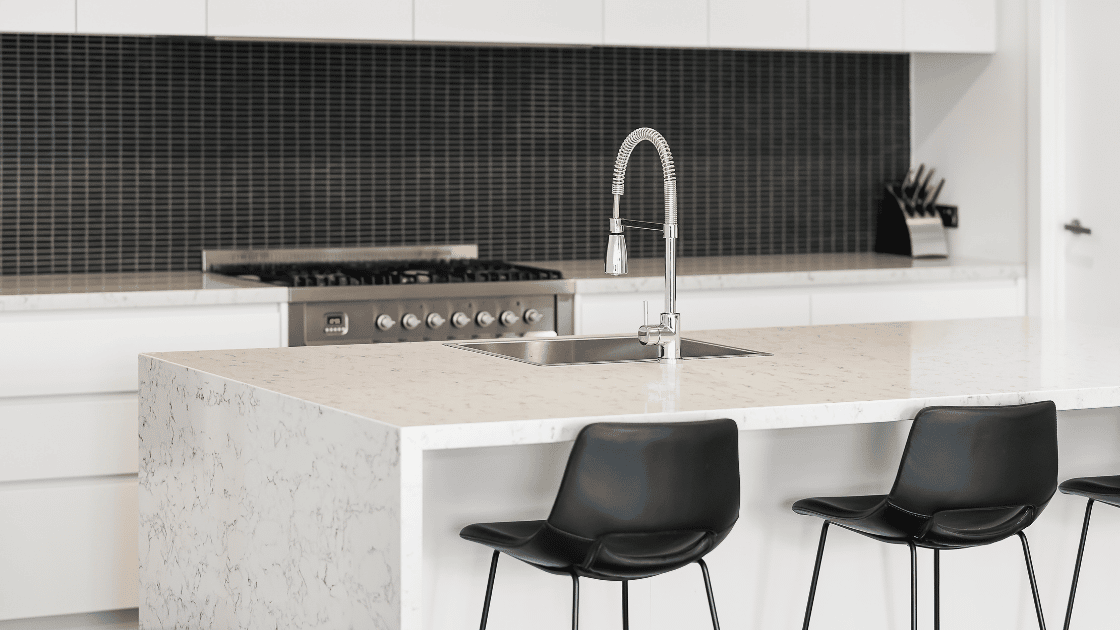 The process of making quartz countertops?
Quartz countertops are a form of composite stone made from crushed-up marble, granite, and a natural mineral such as grass, ceramic, or mirror. 
These stones are then mixed and bound together using a polymer or, in some cases, cement to form hard solid slabs with the appearance and texture of a natural stone, consequently being vaguely known as engineered stone. 
Among other types of countertops, Quartz Countertops are an all-around favorite since they can be customized to produce a broad assortment of designs, colors, and compositions to suit your needs. 
Quartz countertops are made from 100% recycled materials such as glass, earthware, and porcelain. They are non-porous and virtually maintenance-free. Quartz countertops give natural stone countertops a run for their money with their seemingly natural appearance and durability minus the upkeep. 
At All Quality Marble & Granite, we know that seeing is believing. To guarantee uncompromised quality in quartz countertops in Orlando, you are welcome to our showroom or give us a call and arrange a meeting with us where you can pick your choice without any pressure.  
Advantages Quartz Countertops 
Unlike other stone or wooden countertops, Quartz countertops don't need to be laminated or sealed since they are non-porous. 
Orlando Quartz countertops from All Quality Marble and Granite are very hard and not susceptible to scratches. The only disadvantage you will find from getting Orlando Quartz countertops is dull knife blades, but never a scratch on the surface of your countertops. 
Installing our quartz countertops near a cooktop would be okay because the natural material is not affected by heat. Even when you have to set down a hot pan, you do not have to fear when setting it down on your quartz countertop because the heat would never damage the surface.
Quotations and choosing Quartz countertops in Orlando
All our customers get a price quotation and a project layout from our project manager for confirmation before the quartz countertop fabricator begins the fabrication process. 
We give our customers the freedom to choose the materials they want to be mixed to form their quartz and the percentage of each to ensure we capture the design they want in their countertops. 
In doing so, you get the opportunity to work with us smoothly and view the design of your project on a replica slab before the process begins. 
Our Orlando Quartz Countertop Fabrication process is a meticulous art that starts with the customer picking the color and brand of quartz they want. After that, our professional quartz countertop fabricator sets up a time with the customer to measure the surface where the work is to be done and make stencils on the top of their base cabinet.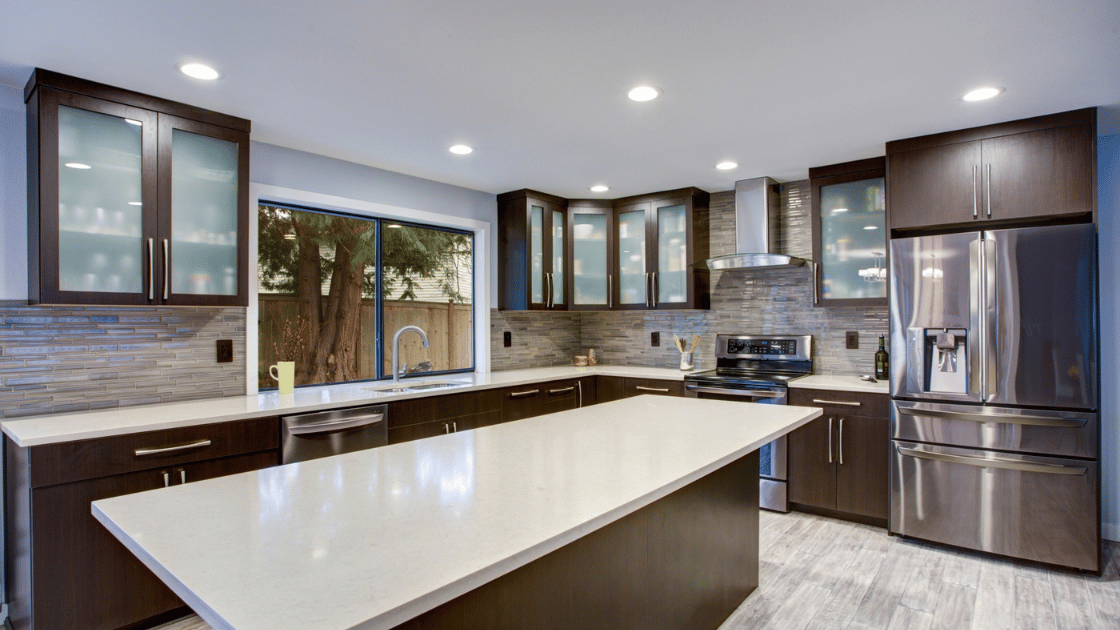 Once the customer specifies the features they would like in the stone cutting, an installation date is scheduled. 
Installing  Quartz Countertops in Orlando
Precise and accurate installation is strictly supervised to ensure nothing is done haphazardly. Our skilled quartz countertop installer's priority is to do a satisfactory job so that the customer has a right to quality countertops. 
We strictly follow the schedule by keeping time and ensuring that the installer shows up as planned at the project location. The quartz countertop is carefully installed according to the design. According to the customer's instructions, our Quartz countertop installer can do a standard installation or a custom installation featuring a chiseled countertop, raw edge countertop, or a gently cascading waterfall.
All Quality Marble & Granite provides quartz countertops fabrication and installation services according to the artful conception of the customer.  This is why we rank top in reliability in customer service.  Contact us today and get a guarantee of uncompromised quality in quartz countertops in Orlando