All Quality Marble and Granite specializes in caesarstone countertops in Orlando for kitchen, bathroom and vanity tops. Through providing the finest fabrication, and installation of caesarstone countertops to our customers at Factory Direct Prices, we have successfully built a reputation of being the most reliable contractor in Orlando. 
Coupled with High-Quality Craftsmanship, Best quality materials, fast turnaround time, quality and reliable customer service, we are certain that you will be very pleased with the end result of your caesarstone countertops in Orlando.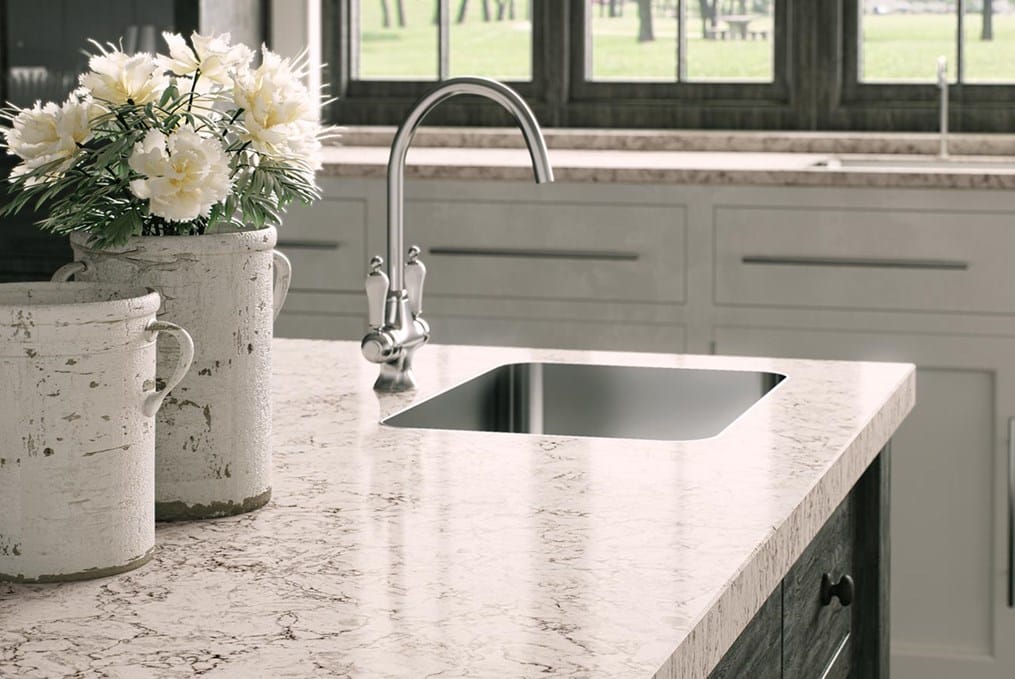 Caesarstone Countertops in Orlando?
Caesarstone Countertops from All quality Marble and Granite are designed with a blend of stone pigments, making them ideal for areas that are mostly used in the kitchen. They also come in different patterns for aesthetic appeal. They are made to survive a series of cuts, burns, and spills.  In addition; they do not need sealing to keep them from staining because they never stain and are easy to clean.
Our Orlando Caesarstone Countertops are made with large shards so that the surface looks like a solid of finely chopped glass. The surfaces also withstands most abrasive wiping pads excellently, making them easy to clean and maintain.
Unlike granite countertops, Caesarstone Countertops do not require yearly resealing or coating. Just a simple wipe using a soapy sponge will do just fine when cleaning the countertop. Maintaining Caesarstone countertops is quite easy since they are resistant to stains, plus cleaning them does not need an abrasive material
Why should you invest in Caesarstone Countertops?
All Quality Marble and Granite create beautiful caesarstone countertops in Orlando for any kitchen style, shape, size, and color. Explore our website for examples of all we can do.
As a licensed Fabricator & Installer in Orlando, All Quality Marble and Granite provides onsite design assistance, in-house fabrication and installation of high quality custom countertops surfaces. We can source any type of surface material depending on your preference.
Schedule an appointment with one of our friendly design consultants and we will come out, field measure and provide a detailed estimate for your Orlando Caesarstone Countertops onsite.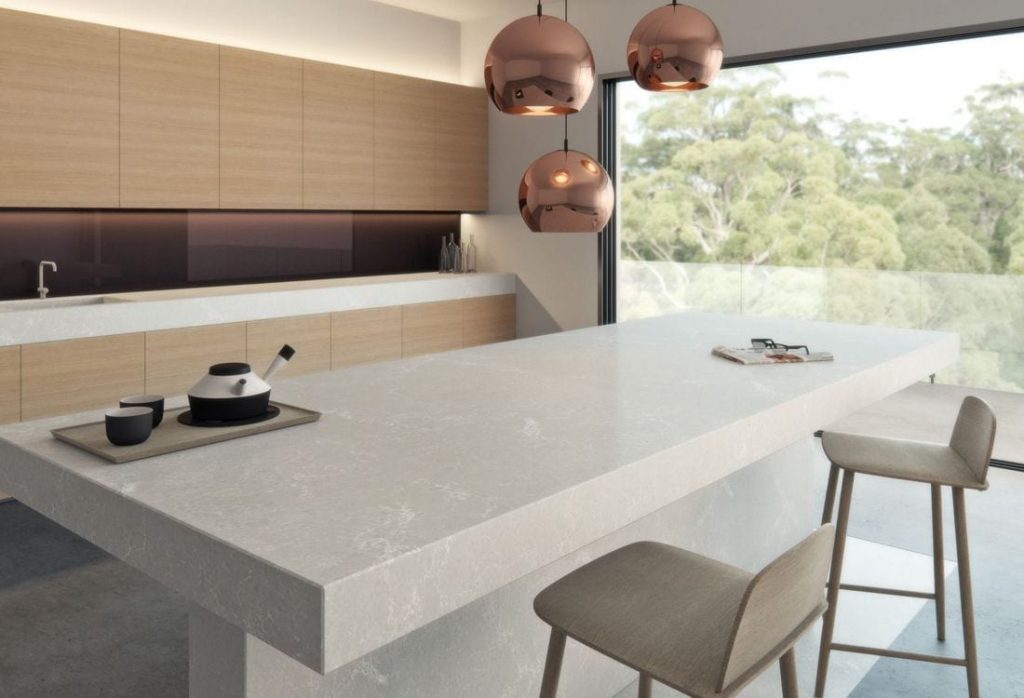 Fabrication of caesarstone countertops in Orlando
Our experienced professionals will bring your project to life. Whether you have a design schematic or do not know where to begin, we've got you covered!
Our knowledgeable Countertops fabricator can assist you in selecting the material, color and layout that will work best for your project and vision. We carefully inspect your Caesarstone material and once approved to our standards, it is sent to production. We begin fabrication with a precise digital process starting with a digital template to a finished product cultivated from our shop machinery.
All Quality Marble and Granite Fabricators provide precise countertops fabrication services so our customers can have peace of mind knowing that their kitchen or bathroom countertop surfaces will be constructed with quality workmanship and expertise. 
Installation of caesarstone countertops in Orlando
At All Quality Marble and Granite, we have a team of skilled, reliable, certified Caesarstone countertop Installers who are committed to providing utmost excellence and diligence when it comes to residential and commercial installation services.
Since day one, we have aimed at providing our customers with the highest quality of not only caesarstone countertops in Orlando, but any other natural or engineered countertops. Reach out to us today and rest assured, we'll always go above and beyond in meeting and exceeding the expectations of our clients.