Granite is long-lasting, durable, timeless, and beautiful, which is why it costs more than some materials, such as laminate. While laminate can be made to imitate the look of granite, you'll never get the same durability or quality. 
The cost of granite countertops is only one part of a bigger cost equation. You must also factor in installation, seaming, and the type of edging you want. This is why it's so important to save as much money as possible when purchasing and installing Orlando granite countertops. 
In this post, we are going to discuss some simple ways that you can cut the cost of granite countertops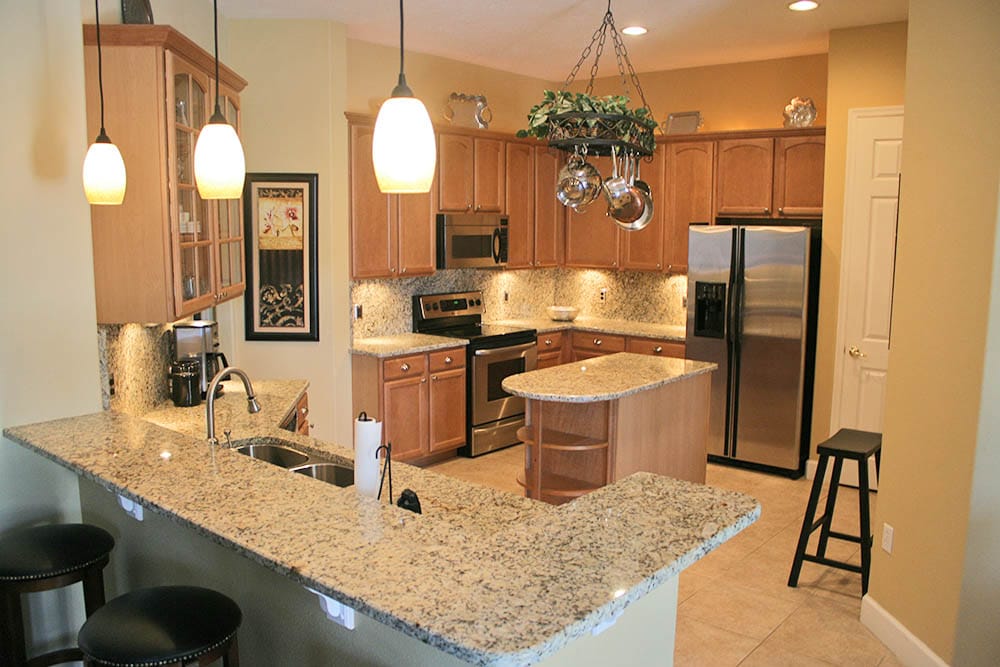 Try not to be so rigid
As with any other product, the rarer the color of granite, the more expensive it is. Save on granite countertops by keeping an open mind when it comes to color selections. 
Try to focus on how you can update other areas of your kitchen or bath to coordinate with your granite countertops rather than trying to find a stone that works with your current decor. 
Many times, refinishing your cabinets or flooring and choosing a more universal, thus cheaper, granite for the counters is less expensive than finding that perfect slab to coordinate with existing finishes.
Compare the prices in different shops
Granite countertops are sold and installed by big box stores, kitchen and bathroom design studios, granite fabricators, and companies specializing in prefabricated granite counters. You'll get the best results by hiring a well-established, experienced, and fully insured countertops company.
Ask family and friends for recommendations and look online, including searching for nearby installers and fabricators. After narrowing the search, visit two or three companies to discuss the best way to save on Orlando granite countertops. Ask each company for a preliminary estimate based on your rough measurements.
Buy factory direct countertops
What a lot of stone yards won't freely tell you is that you can visit one of their wholesalers and check out all of the slabs that are available to you. It might seem strange to visit a wholesale company, but they are open to the public.
The fabricator isn't doing anything wrong by not telling you about this. After all, they probably have a decent selection for you to choose from at their shop. They would instead, prefer to unload something that they already have in stock versus having to purchase a new slab from their wholesaler.
Buy countertops at wholesale prices 
One huge benefit of picking out a slab at a wholesale store is the selection. Most local fabricators may have 30 or so different stones for you to choose from, but in most cases, the wholesaler is going to have 100 or more efficiently. And even better is that there's probably more than one wholesaler where your best chances to save on granite countertops are.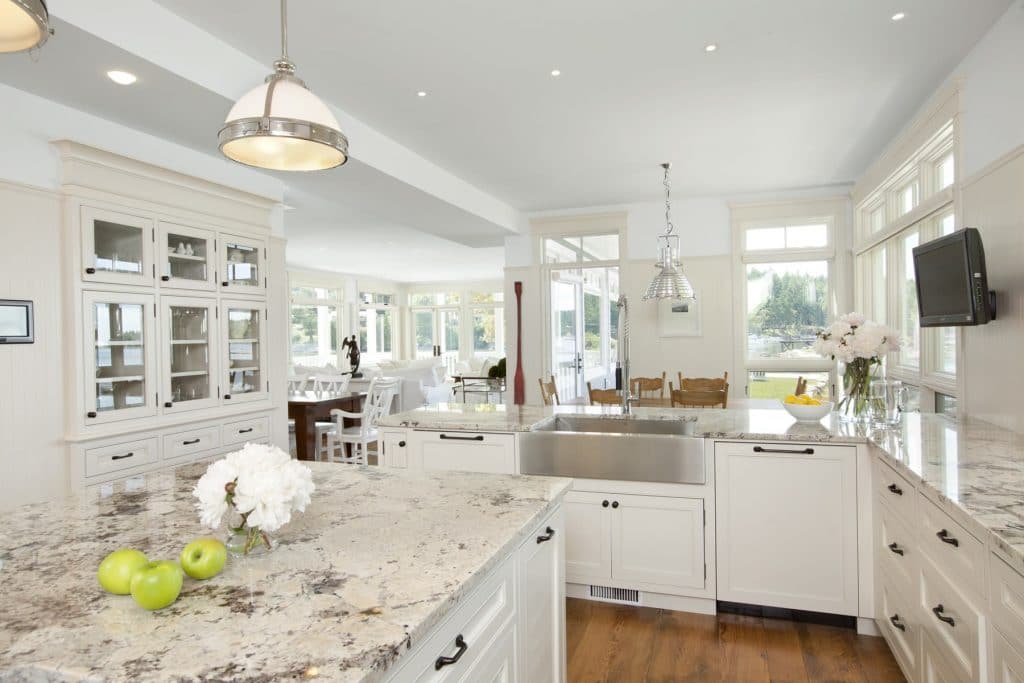 Watch out for double markup
Look for wholesale suppliers that are willing to sell directly to the public, suppliers will not disclose the price for the product but will direct you to fabricators for the price.
Fabricators will bid your project and mark up your product after the markup the supplier provided because they want to make as much money as possible. So, you would save double by buying directly from wholesale suppliers. The suppliers will bid you for the product and labor-saving you the double increase and extra charges.
Buy local 
Instead of buying a countertop at a national chain, seek out local Orlando marble and granite countertops companies. They specialize in one thing, fabricating granite countertops, and they are the same ones who the national chains hire to make your countertops for you anyway.
When a national chain store hires a local company, they are being paid as little as possible by the big company, the big chain store then turns around and charges you more for acting as the middle man in the sale. You'll get better customer service and in most cases, get an excellent chance to get affordable Orlando granite countertops by Buying Granite Countertops in Orlando directly with the fabricator.