Factory direct marble countertops in Orlando
Orlando marble countertops from All Quality Marble and Granite are more than just impressive. They offer style and functionality. 
They are incredibly durable and will not easily break or chip under the normal functions of your bathroom or kitchen. We work with various styles of marble slabs to help you find the best texture, pattern and color to match your design preference. This will also open up an entire world of customization for you. 
All Quality Marble and granite offers different styles of Orlando marble countertops fabrication services to help you with your next project. We can handle any countertop fabrication and installation project for either large, small or multiple areas. 
We also feature a wide variety of colors and styles. Our Orlando marble countertops slabs are unique, being one of the most beautiful natural stones used for kitchen and bathroom countertops.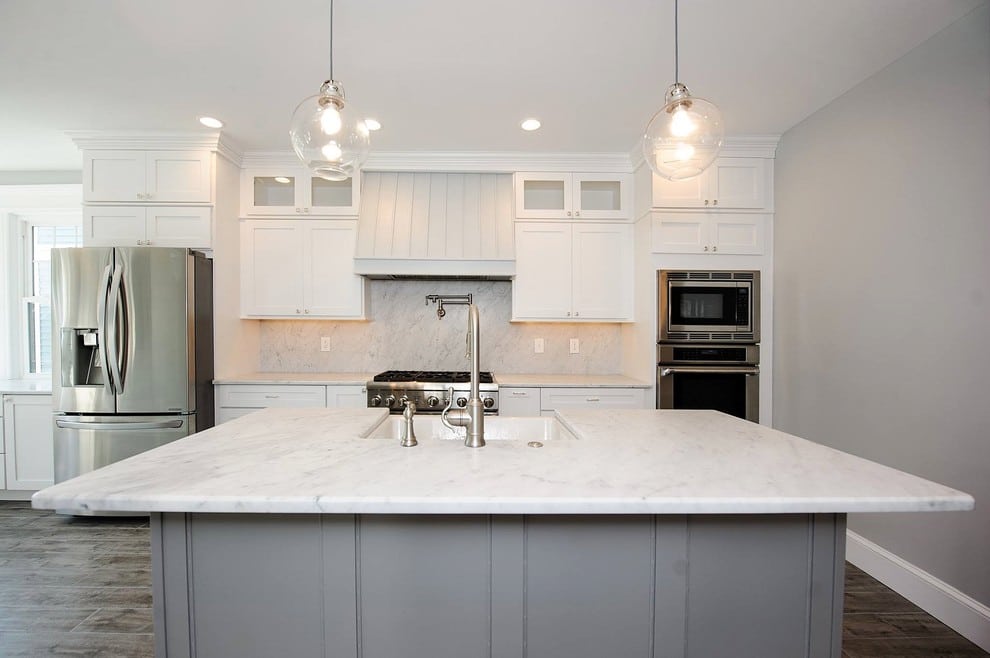 Our qualified designers will help you select the most suitable slab to suit your living area from the range of colors and patterns in our showrooms. We pride ourselves on having some of the most affordable prices in the Orlando area because all our price quotations are based on factory-direct prices.
What are Marble Countertops?
Marble countertop slabs are known as metamorphic rocks formed as a result of the crystallization of carbonate materials beneath the surface of the earth. 
It was discovered recently that marble is formed from limestone and other base impurities which naturally occur in the earth's crust.
The unique veining and color of marble is determined by the type of impurities present at the time of the stone's formation. For example, if a slab was formed from limestone, which has a high magnesium composition, the resulting slab will automatically have a greenish hue. Other natural materials such as clay, sand, and iron oxides also determine the type of hue created in different marble slabs. 
All Quality Marble always advises our customers of the maintenance methods they should adhere to keep their Orlando marble countertops looking new. We have an array of different beautiful marble slab samples to choose from. 
After you have selected an ideal slab from our collection, we will professionally install it for you, provide you with a starter kit and give you the maintenance instructions so that you can maintain the beauty of your stonework. 
In case your Orlando marble countertops chips or breaks over time, feel free to contact us and we will repair, deep clean and seal the countertop for you.
Why invest in Orlando marble countertops?
When you choose Orlando marble countertops from All Quality Marble and Granite for your home renovation project, there are a number of benefits that you will enjoy. 
Orlando marble countertops are an excellent choice for your bathroom, kitchen, and vanities installations. Marble is a natural beauty that adds unsurpassed beauty to any area in your home. With proper care and maintenance. Orlando marble countertops can last for decades. 
Marble countertops from All Quality Marble and Granite can be used to accentuate and complement any imaginable style and design, from modern to contemporary and anything in between. 
Marble has been known to offer one of a kind beauty that is complemented by superior performance that cannot be imitated by any man or machine. If there comes a time that you would want to place your home on sale, Orlando marble countertops are a high-end feature that will surely make your property stand out in the crowded real estate market of Orlando.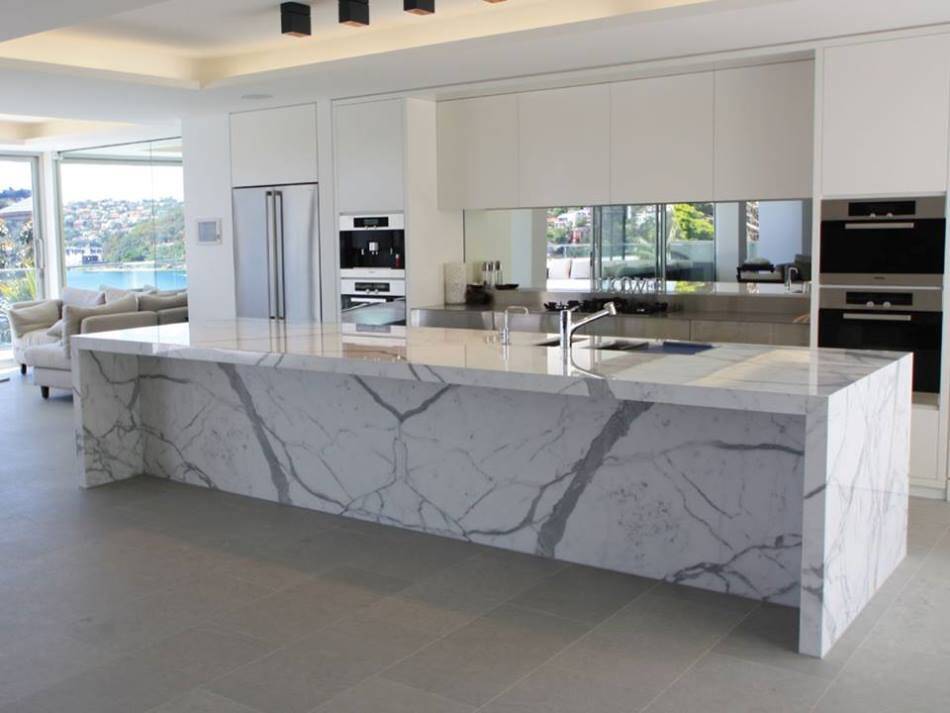 Fabricators and |Installers of Marble countertops in Orlando
All Quality Marble and Granite countertop fabricators start their process immediately when you choose the color, veining, shades, and structural integrity of the slab of your choice. Our fabrication process involves a complex procedure of getting raw materials that match your specifications. 
We will first carefully inspect the slab for dents or chips, and any other aesthetic imperfection that might make it unsuitable. After we have settled for the best layout for an optimal aesthetic appearance of texture, color and veins, the stone cutting process will begin. Afterwards, one of our professional marble countertop fabricators will add other details such as specific edges to the slab.
Orlando marble countertops installation is the final step involved in any project. We have professional marble countertop installers ready at the site who will also handle the installation of any other supportive structure such as the sink or drains. We back up all our installation services with a lifetime warranty because we have complete faith in our work.
All Quality Marble and Granite is the leader in fabrication, installation and restoration of all Orlando marble countertops. What sets us apart from the rest is excellent customer service, fast turnaround time, best quality materials, high-quality craftsmanship and exclusive colors for all our marble slabs.
Try us today and discover why we are the best in MA.