Factory Direct Countertop Prices in Orlando
Are you thinking of getting Orlando bathroom countertops for your renovation project? 
At All Quality Marble and Granite, we believe that every home should not have a renovation project just for its sake.  
Our commitment to serving and building a long-lasting relationship with our customers makes us strive to produce the best possible results with every project we undertake. All Quality Marble and Granite has become one of the most preferred natural stone fabricators and installers in the Orlando region. We also believe that every Orlando bathroom countertops fabrication and installation process should be aimed at making a difference in your home. 
We ensure that all your expectations as a homeowner are duly met. Our quality bathroom countertops installation services are not just limited to Orlando bathrooms only. We also service everything from kitchen sinks and bathroom vanities. We fabricate a wide variety of bathroom countertops with high-quality craftsmanship and design.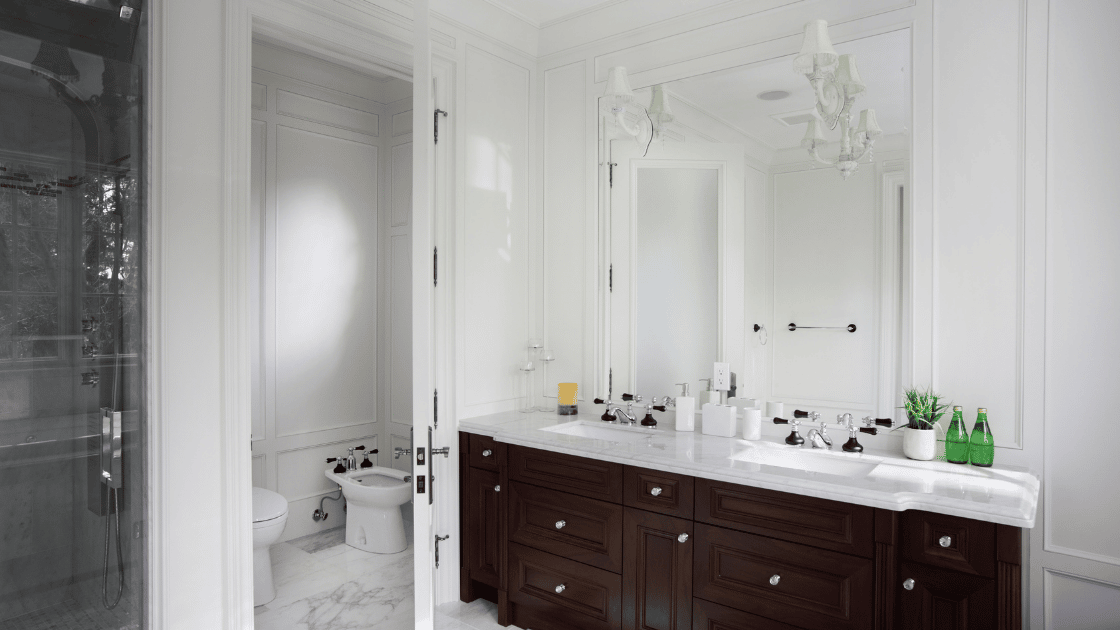 With our products and services come reliable customer service, fast turnaround time, and a lifetime warranty on all our installations. 
Orlando bathroom countertops options
All Quality Marble and Granite will work with you every step from your countertops project conception to the installation and the finishing.
Let us help you explore different countertop surface options, preview other color choices, and envision how your countertop selection will fit in your bathroom. All Quality Marble and Granite serves Orlando and the surrounding areas with professional natural stone fabrication and installations. 
Our Orlando bathroom countertops fabrication and installation services will give you an experience that you will never forget. From the minute we take a chunk of natural stone and fabricate it to life to the installation and finish, every step is done with precision for excellent quality and perfection. 
Our quality bathroom countertops fabricator will cut the stone into proportional sizes to create an edge that gives your Orlando bathroom countertops a specific appeal and look. When you are thinking of working with real natural stone for your bathroom countertops, having it customized to suit your style is the best choice you will ever make. 
Benefits of custom bathroom countertops
Are you looking for a custom, vintage, or natural bathroom countertops look? 
All Quality Marble and Granite can work on just about any project that involves natural stone or quartz. A custom stone piece made from your favorite natural stone material is waiting to grace your bathroom countertop. Most of our customers prefer granite or quartz for their bathroom countertops because the two elements are known for their ability to withstand wear and tear. The two also come in a wide variety of colors and grain patterns that are unique. This makes them an excellent choice for that sophisticated look in your bathroom that you will never find anywhere else. 
Choose granite, marble, or quartz material for your bathroom countertops and vanities, and let us fabricate it for you using the edge style of your choice. Our professional bathroom countertop installer will handle the installation process skillfully so that in no time, you will be showing off your new bathroom countertops to your friends.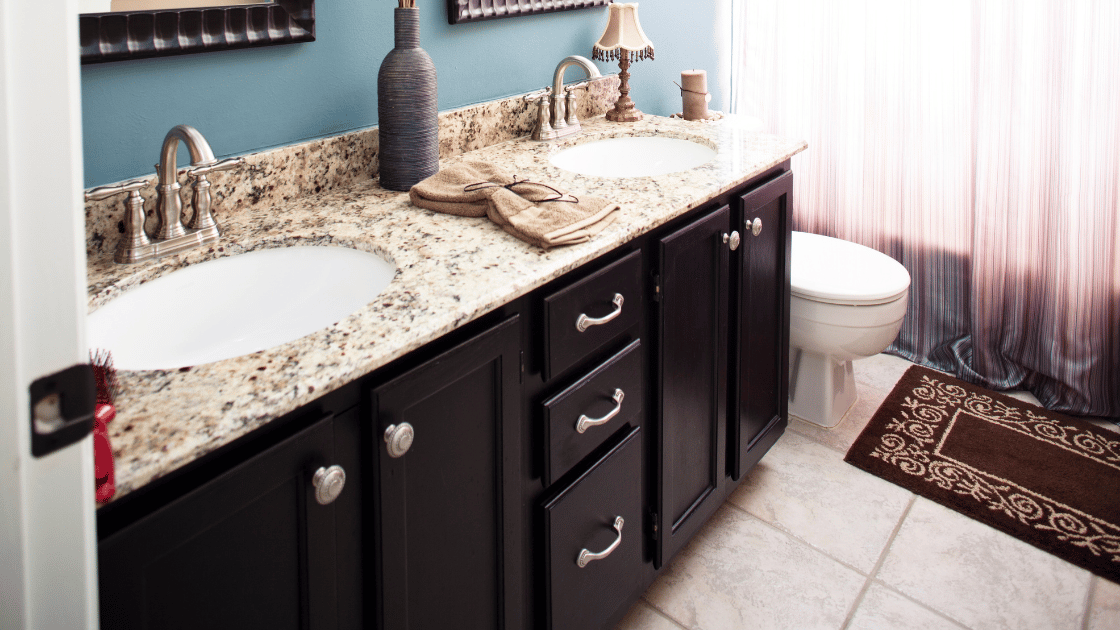 High-Quality Craftsmanship of bathroom countertops 
The bathroom vanity is an ideal spot for a marble or granite stone with a custom fabricated edge style when updating your bathroom. Quality stone fabrication requires strict attention to detail, starting from the templating, layout, cutting, and the entire fabrication process. Our team comprises experts who are skilled in manipulating natural stones into the desired end product. The high-quality craftsmanship makes All Quality Marble and Granite successful in being Orlando's top-rated bathroom countertop fabricator.
Orlando Granite Installers
Every finished project involving quality bathroom countertops we create represents the skill and pride of one of our bathroom countertop installers. We always deliver a high-quality inspired design solution for your entire home, which you are guaranteed to enjoy for the years to come. 
Due to our respect for your home, our crew will pick up after themselves and use mats to protect your flooring as they carry in, install, and level your bathroom countertops. 
You can always count on us to be efficient and professional with a fast turnaround time and a lifetime warranty for all bathroom installation projects.