Upgrade your kitchen with high quality kitchen countertops that will leave your kitchen looking like a small heaven. You don't have to break your budget when getting quality countertops. There are thousands of affordable countertops that will help you get your dream high-end look, and believe it or not, these include natural stone countertops.
Want a functional kitchen countertop that is both durable and affordable? We are going to look at the most popular countertop options that have passed the test of durability and functionality.
Take a look. You might find the ideal high quality kitchen countertops to suit your lifestyle.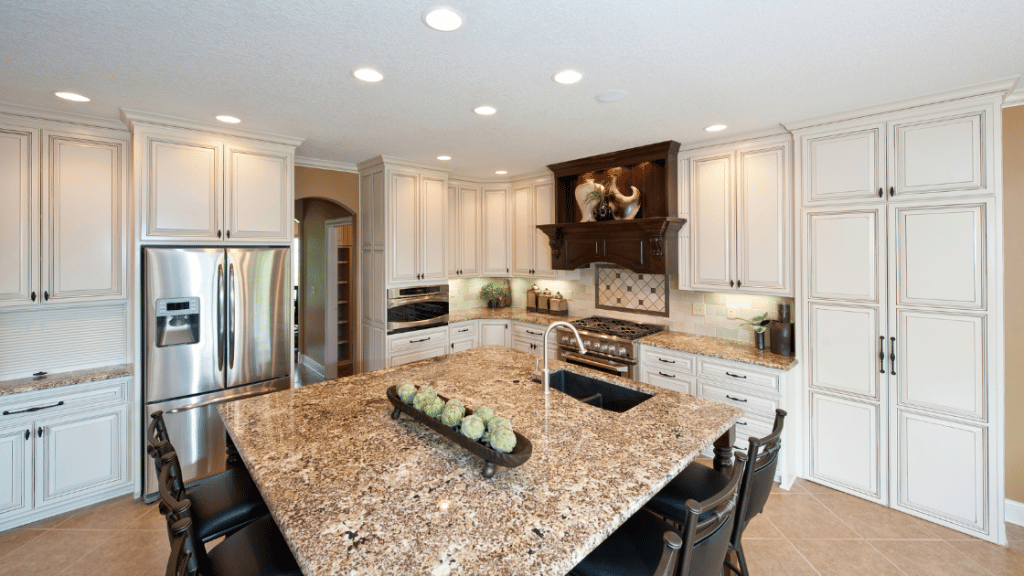 Quartz countertops                                                                       
When it comes to durability, quartz wins hands down. Quartz countertops bring a man-nature combo, while presenting the best of both worlds. Crushed quartz is a mixture of natural quartz and resin to produce surfaces with variations of solid colors to the look of real natural stone surfaces, but they are tougher than natural stone countertops.
Quartz countertops are almost indestructible under the normal kitchen prep environment. They laugh at knife cuts, and, unless you are planning to be using a sledgehammer on them, they will never crack or chip. They are also stain resistant and do not inhibit the growth of mold or bacteria. Quartz countertops do not need to be sealed.
Granite countertops
Granite is considered as one of the top must-haves home features in Orlando. It has a natural eye-popping beauty, and will easily fit in any kitchen design.
Granite countertops are tough. They are resistant to chips and cracks, and it would be totally safe to place a hot pan on it without it ending in a catastrophe. With the regular application of a proper sealant, granite makes high quality kitchen countertops that are stain resistant and will last for years.
Solid surfacing
More commonly known as Corian, although this is just one of the manufacturers of solid-surface countertops. They are made from polyester, acrylic, resins, and a little bit of marble dust.
Solid-surfaces are available with different vibrant colors and patterns. They are nonporous and do not require special sealers and cleaners for maintenance. Scratches can be easily sanded off. The best part is that these surfaces can be customized to feature seamless backsplashes or integrated sink bowls.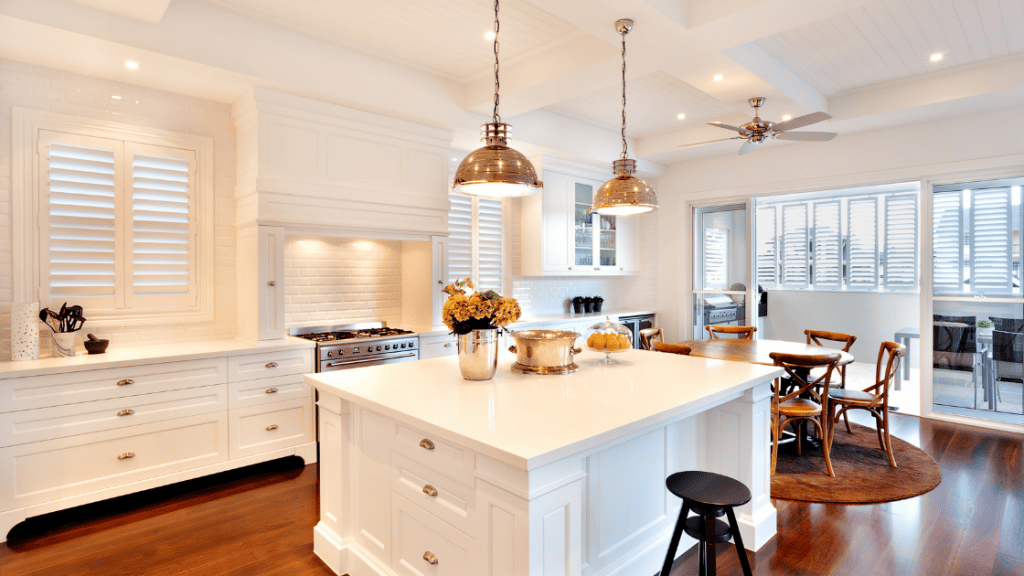 Marble countertops
The subtle sheen of marble brings out an air of ambient elegance in any room. The luxurious and luminous appearance of Orlando countertops made of marble bring crisps of brightness that no other stone, including granite or soapstone or any engineered stone can duplicate. Going for classic marble countertops for your kitchen is a smart move that you will live to enjoy.
There are some engineered stone countertops that have tried to mimic the look of marble with little to no success. Since marble is created from limestone rock and sedimentary dolomite through natural heating processes, every slab comes with its own unique patterns. The vast range of colors and hues found in marble slabs are unique depending on the area of origin, and the proportion of the mixture of limestone and dolomite. Impurities trapped in the limestone during the heating process are responsible for the vibrant colors or marble.
Apart from making high quality kitchen countertops, some of these stones can be used in other areas
Stone surfaces that have passed the test of durability do not only serve as quality kitchen countertops, they can also be used as building materials. Some of them, like marble and solid surfaces, have documented records of having an ability to withstand the test of time. When expertly installed and well maintained, you will enjoy the beauty and reliability of these surfaces for a lifetime.
Looking for high quality Orlando kitchen countertops? All Quality Marble and Granite is natural and engineered stone stockist serving Orlando and the nearby towns. Visit our showroom to see the widest stone inventory in Orlando.