Marble countertops have a unique beauty that is timeless crossing all design boundaries. Whether you are a keen traditionalist, or you are in love with the ease and charm of country living, or maybe prefer a lean, clean urban contemporary style, you will definitely find a marble slab that will fit into your design scheme in one way or the other. Countertop materials such as marble have totally eclipsed the more economical laminate, which has seen a lot of Orlando homeowners opt for the more exotic countertop materials such as marble countertops.
The beauty and durability of properly sealed Marble Countertops Orlando is the main reason why most people find them appealing. Marble countertops are available from diverse sources such as India, China and Quebec. Patterns and veining selections for these surfaces are virtually unlimited. The price of your marble countertops in Orlando will be determined mostly by the patterns.
Below, let us look at some design ideas you can use for your marble kitchen countertops this spring.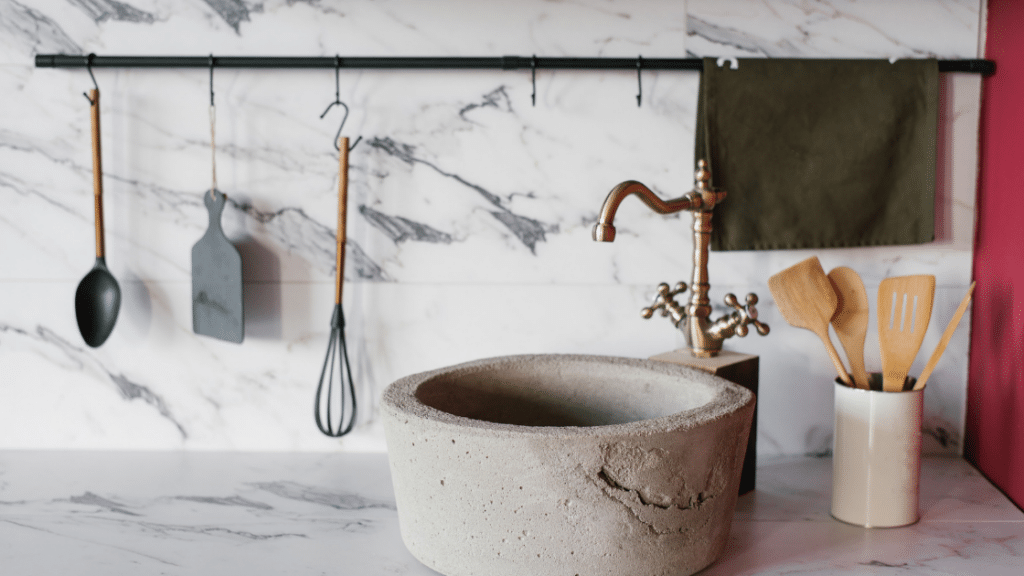 Pattern Coordination with marble kitchen countertops                   
Marble slabs naturally vary in pattern and veining. Make sure to pick a slab that matches with the theme of your kitchen. You can achieve this by taking a large sample from the showroom back to your kitchen to try and match it with the rest of the furniture. Then ensure that you always double-check the exact stone slab you are about to buy to be sure that's the look you want before you pay for it.
Muted Textures for marble kitchen countertops
Marble countertops in Orlando will bring both texture and visual interest to any muted color palette in a modern kitchen setting. A subtle speckle and veining on a countertop surface would tie beautifully with a brightly colored backsplash.
Color-Scheme ideas for marble kitchen countertops
Imagine a color scheme based off white marble throughout your kitchen. Now try to imagine adding Dusty lavender or organic brown undertones. The result would be the production of a neutral color scheme with a timeless design.
Countertops With Character – Veining and Patterns ideas for kitchen surfaces
Homeowners are seeking a bit more character in their Kitchen Countertops. Thankfully, technology is there to offer creative solutions. Marble countertops come in a wide variety of patterns unlike the plain styles.  All you have to do is get a qualified fabricator for the job, who will make sure that the patterns on your countertops flow nicely.
Your fabricator can arrange the countertops in such a way that the veins are laid in interesting patterns swirled into the countertop slabs. This added boost to your creative personality in your kitchen will wow.  Want something even more realistic; then go for a polished piece. Honed and leathered finishes have the durability needed for the kitchen and will bring a drastically different look in your space.
These varied finishes make for an interesting matchup with other kitchen elements including the flooring, walls, cabinetry, and backsplash. It also adds a twist to your cooking, creating a nice visual background for the multitude of kitchen activities.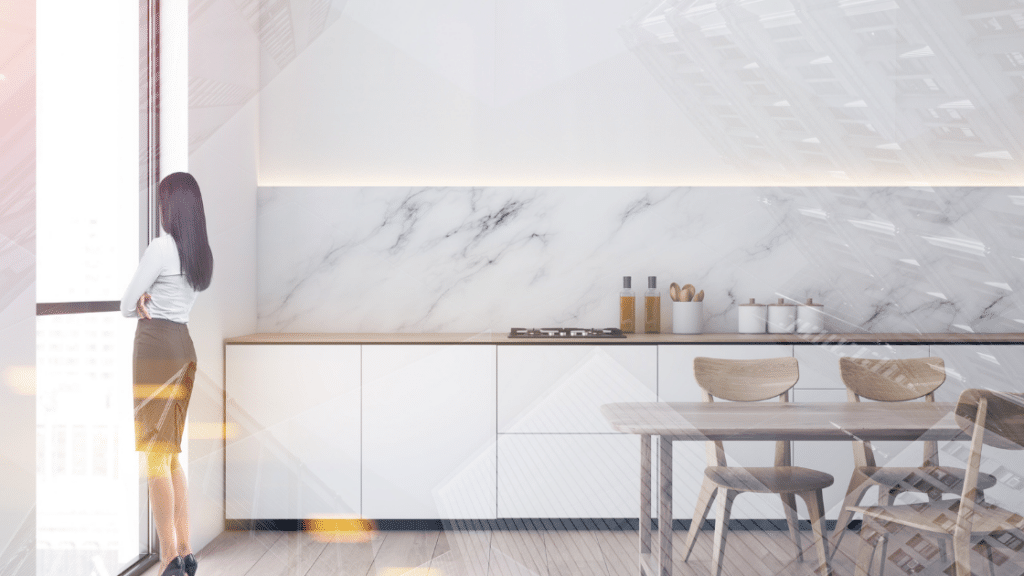 Talk to your fabricator about stains and etches on your marble kitchen countertops
Marble is the most luxurious among all countertop materials. If you're looking for a clean and bright look that is also awe-inspiring, then marble will do perfectly. Marble's beauty and elegance is unrivaled, but it does have its downfalls. This timeless classic is soft and porous meaning it will easily etch and stain if it's not properly sealed. Properly sealing your marble kitchen countertops can be done by All Quality Marble and Granite. We will clean your Marble Orlando Countertops first and then apply a few coats of an acid-resistant impregnator sealer
All-White kitchen countertop design
While a white kitchen will never go out of style, now is the time to update your kitchen with some color. The daily upkeep of an all-white kitchen can be exhausting and time-consuming. By bringing in some colored cabinets or countertops, you will find that daily upkeep will be much less, so you can actually enjoy your kitchen without your mind wandering to the dirt.
One of the most sought after materials in Orlando is marble. Do you want a countertop that will serve as a beautiful, durable, heat-resistant surface? Get marble countertops in Orlando from All Quality Marble and Granite. We will offer you yearly resealing to help you keep your surfaces clean from stains and bacteria growth.