Quartz is an engineered stone available in different colors and designs. White Quartz countertops come in coloration and patterns that resemble those found in natural granite. A lot of people are looking for a countertop with very few or a lot of movement, which always leads them to white quartz countertops.
Below are some of the distinct characteristics of white quartz, explaining why they've got everyone in a frenzy.
The natural soul of quartz countertops is one feature that makes them the first pick for most Orlando homeowners. Its hard nature makes the countertops resistant to heat, wear and tear as well as dampness.
Below are some better-explained points why the next big design style is White Quartz Countertops in Orlando.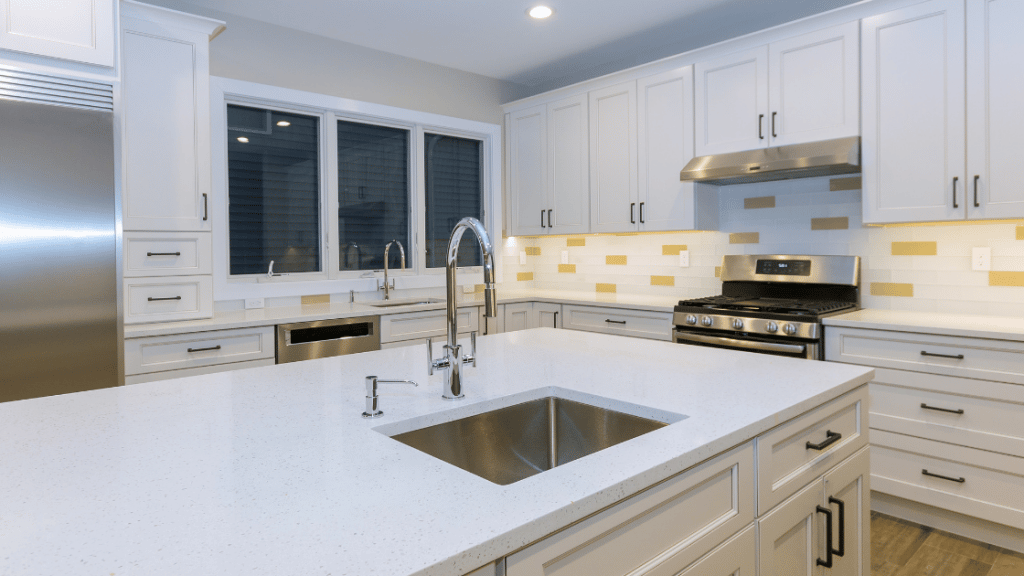 The durability of quartz
If you ask any fabricators about what most homeowners are looking for, they would tell you that the bestselling countertops are engineered countertops because of their durability guarantee.
Most people would, however, like to know the comparison between white granite and white quartz countertops. Both of these materials are hard and exceptionally beautiful, you have to look a little deeper to know which one is superior among the two.
When looking at the level of sturdiness between the two stones, quartz is a clear winner, and that is not the only winning point for our wonder countertop, it is actually harder than any other countertop material there is. This goes hand in hand with its durability.
There is no one countertop material that can even come close to the lifetime of quartz countertops. Quartz is also dense and non-porous, the most prevalent reason why most people are using quartz countertops instead of natural stone countertops.
White Quartz countertops can be manufactured to look exactly like marble countertops
If you love the look of white marble countertops but hates the thought of having to pay for a premium installation, then buying white quartz countertops is the best alternative for you.
You can request All Quality Marble and Granite to get you white quartz countertops that look so much like marble that it is easy to get the two mixed up. If you ever happen to come across quartz slabs labeled as soft, it would be best to avoid them because they are most probably marble slabs and would wear as quickly as marble because that's precisely what they are.
There has never been anything like soft quartz countertops. Marble etches easily, but quartz will never chip or etch. If performance is one of your crucial considerations, then buying white quartz countertops is the best option for you.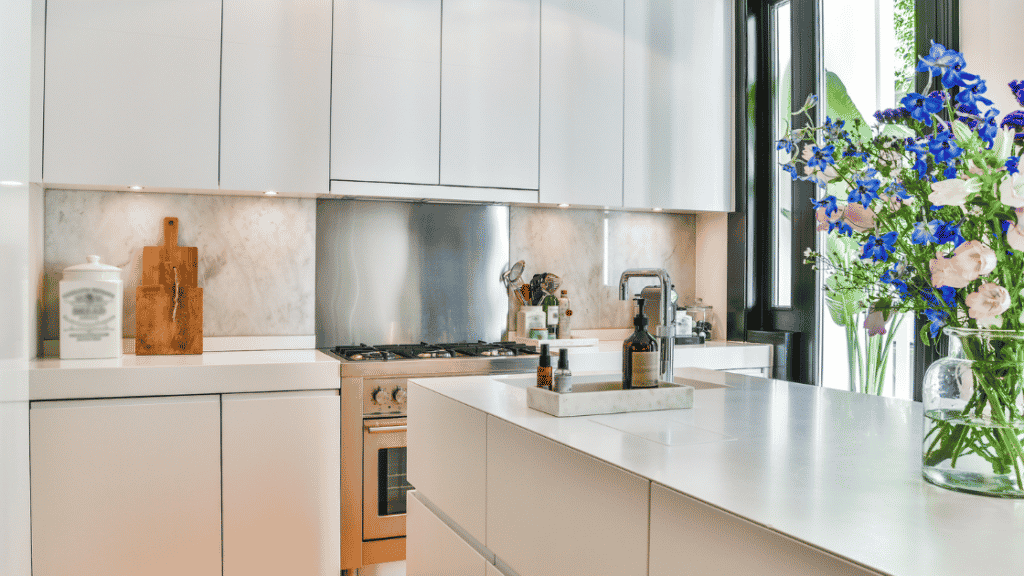 Quartz countertops are fairly priced
Another reason why the popularity of white quartz is growing is, judging from their brilliant performance and beauty, they are very reasonably priced. Some may even argue that the countertops are underpriced. If you compare this material to natural stone, it might seem a little expensive, but once you get to learn about its features and functionality, you will see the point of it being fairly priced.
Buying white quartz countertops will give you a wide range of designs to choose from
White Quartz countertops come in numerous variations starting from the colors, patterns, and some tone qualities referred to as vein movement. There are some types of white quartz that have uniform speckled patterns. They are referred to as "consistent," while "variegated" slabs have a more disparate veining or swirls, meant to mimic natural stones such as white marble.
Unlike granite countertops, you can get multiple slabs of Orlando Quartz Countertops in the same color, patterns and veining. To have a close idea of what your quartz countertop will look like in your space, carry home a large sample from the showroom and try to envision it installed. Very small sample might not bring out the real picture.
If you are therefore weighing the idea of buying white quartz countertops, rest assured that you are making the soundest decision for your home. Buy Quartz Countertops in Orlando from All Quality Marble and Granite Orlando Countertops Company. We stock the most recognized brands of quartz countertops. Visit us today, and you will understand why everybody is going for white quartz.